
Team Leader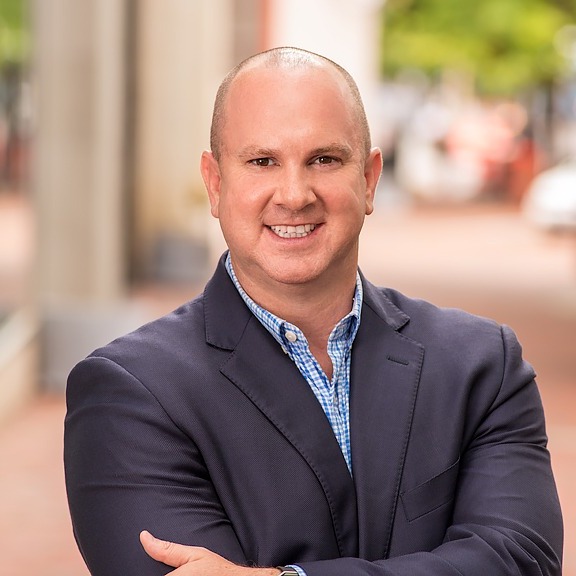 Peter Ferguson
Realtor|License ID: 654669

THE FERGUSON GROUP AT COMPASS
Office Location:
7200 Wisconsin Avenue #920, Bethesda, MD 20814
About Peter Ferguson

One of Washington, D.C.'s top real estate agents, Peter Ferguson began his business by serving neighborhoods such as Georgetown, Logan Circle, Cleveland Park, and Capitol Hill. He has since expanded over the years into Potomac, Bethesda, Rockville, and various communities throughout Maryland and Northern Virginia. A passion for real estate grew when he moved to the Washington, D.C., area several years ago. The region's vibrant neighborhoods and architecture lured Peter into the market.

Peter was recognized as a "Top Agent" by the Washingtonian in 2018 and 2019, but his passion and expertise are not only recognized in Washington, D.C. Maryland communities, homeowners, and buyers looking to find a realtor have become accustomed to seeing him along the I-270 corridor, where he has become one of the go-to local realtors. Access to top jobs, schools, and neighborhoods continues to draw people to the area, and then to Peter.

Customers praise Peter's sincerity, patience, and responsiveness as a real estate agent. He works to see the client's vision and find a home that's as close to it as possible. Extremely knowledgeable about his industry, Peter can answer any question about real estate and is resourceful during every step of the home-buying process. He sees himself as part of the neighborhoods he helps to change, which has helped him become one of the leading realtors in the Washington, D.C., area.

If you're looking to find a local real estate agent who can help, Peter is the one.
Areas of Expertise

Buyer Services
We're here to help you find the home of your dreams. With a team of experts guiding you every step of the way, our extensive knowledge and experience will ensure you have the best home buying experience possible.

Seller Services
We take the stress out of selling your home by providing a seamless experience from start to finish. Our team will put you in the best position to market your home and sell it for the highest possible price.
TESTIMONIALS

Peter FergusonChat Now
Please let me know how can I help you.